News
Heger news at a glance.
Find out more

More than 100 years of know-how
Heger is an expert with years of experience for professional diamond applications in the fields of construction, surface preparation, natural stone and refractory in Europe.
2023
The Heitersheim production site for blades and drills for the heavy user markets in central south Europe continues its growth with investing in new cold and hot press machinery. Roughly 30 colleagues are working in production and administration on roughly 1.800m². Focus remains on high quality diamond tools Made in Germany.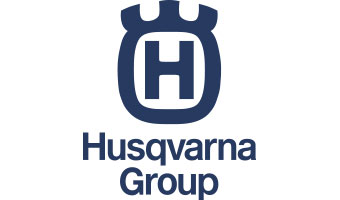 2022
A new important Milestone. From May 1st 2022 Heger is part of Husqvarna Group. The wide and state of the art product range of Heger, the high flexibility in production and the short delivery times will complement the existing product portfolio of Husqvarna Construction for central Europe. The sales activities are integrated into the Husqvarna organisation. The production site continues in Heitersheim with ambitious growth plans.
2021
More investments in manufacturing: Laser welding machine for core drills, replacement of grinding and sharpening machine and a new energy efficient air pressure installation. Those steps were necessary to secure the future of the company. The Heger Titan Wave segment has been introduced for core drilling.
2020
Heger becomes member of SEAM Sustainable European Abrasive Manufacturers. As member we commit to the pillars of sustainability and to continuous improvements regarding environment, work conditions and manufacturing processes. Heger installs a photovoltaic system which saves more then 100to CO² per year. For sustainable jobs in Europe. And another invention takes place: Titan Wave segment for diamond blades.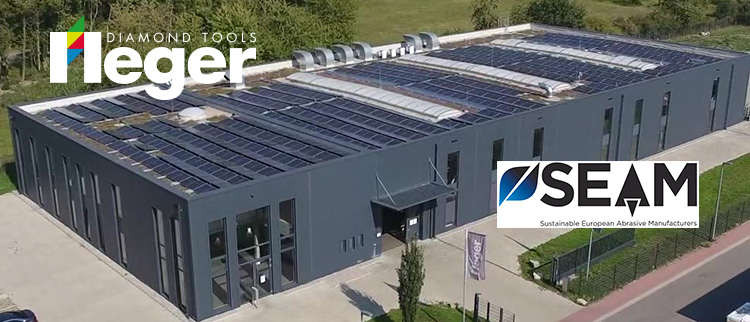 2019
Heger enlarges its property to 8.000 sqm. A new laser welding machine for blades has been installed to increase capacities to be able to react even faster and more flexible to customer demands.
2018

 1908 - 2018 | For over 110 years Heger has made quality their utmost priority. Heger celebrates 110 years of technology leadership and dedication to German based manufacturing. Founded in 1908 in Freiburg the company has reached new heights through its ongoing product innovation and commitment to delivering superior service. To achieve flexible production and short-term delivery time every year Heger invest in latest production machines and technology. Take advantage of 110 years of professional know-how.

2016

 Heger keeps expanding rapidly. In 2016 we focus on developing and producing diamond segments for all applications. This is why we have expanded our inventory by further state of the art machinery. Our new wall saw and floor cutting blades in addition to our new segment components have already proved to be very successful on the international market - one of the reasons why we expand our sales team. Made in Germany – still our well-proven dictum. 
2013

Heger splits from the US corporate group ITW. Formation of a new enterprise : Heger - Excellent diamond tools by GD and SH. All Heger staff was transfered into the new company. The segment production - which had been sorced out to Belgium by ITW in 2007 - is now again back in Heitersheim. Heger Excellent Diamond Tools BV  is established in Hoogerheide/Netherlands to cover commercial and technical customer service in Benelux.
2015

Heger invests in a new building also located in Heitersheim. This is another clear pledge to Germany as a business site. New products will be presented this year.
2007

 Günter Dreyer joins the company as applications engineer. In the years to come production processes and products for the building industries will continuously improove.
2004

Stefan Haag takes over the management.
2001

 The US American combine ITW takes over Heger European Diamond tools.
1999

 Heger moves to Heitersheim.
1991

Heger is sold to a private investor. The focus is now on the building industry.
1908

Rudolf Heger, founder of Heger-Hamedis diamond mill in Freiburg, sells special saws all over the world. Throughout both world wars Heger-Hamedis produces and develops diamond blades and stone-working machines. In the new premisses in Umkirch the focus is on research and development of diamont tools for the stone industry. In the 1960s Heger was a pioneer in using sintering technology.