News
Heger news at a glance.
Find out more

Weka service partner
Your Weka motor is not working? Why not having it checked and repaired by our professional repair & service team?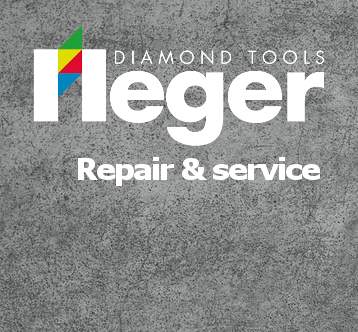 Repair & service
For many years Heger has been sales partner of Weka - the manufacturer of drilling machines, drill rigs and diamond saws. Heger is now also registered Weka service partner - short-term estimates and repairs of all WEKA products by qualified technicians.
Our sales team is more than happy to help you. Please do not hesitate to contact us for any information required.
Please contact us.
Weka service: How does it work?
   Your WEKA motor is not working? Please contact us.
   As soon as we receive your machine our technicians look at it immediately.
   An estimate is sent to you.
   Your machine will be checked and  repaired according to VDE 0710/BGV A3 immediately after we receive your written order.
   The machine will be returned to you.