News
Heger news at a glance.
Find out more

On-site consulting
Our service for you: local consultants for all questions concerning diamond tools.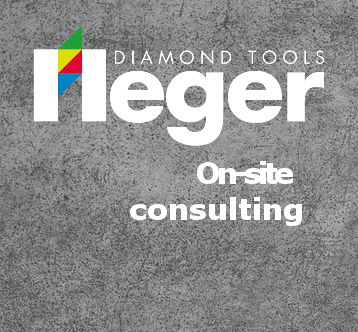 Cooperative partnership
Heger - your expert with longstanding experience in diamond tools and your reliable service partner in everything concerning diamond tools.

   For our customers, we advise, analyze, develop and produce always the best and most economical solution.

   By cooperation and professional help in the field, we support you in your daily challenges and individual projects.

   Our sales team is more than happy to help you. Please do not hesitate to contact us for any information required.